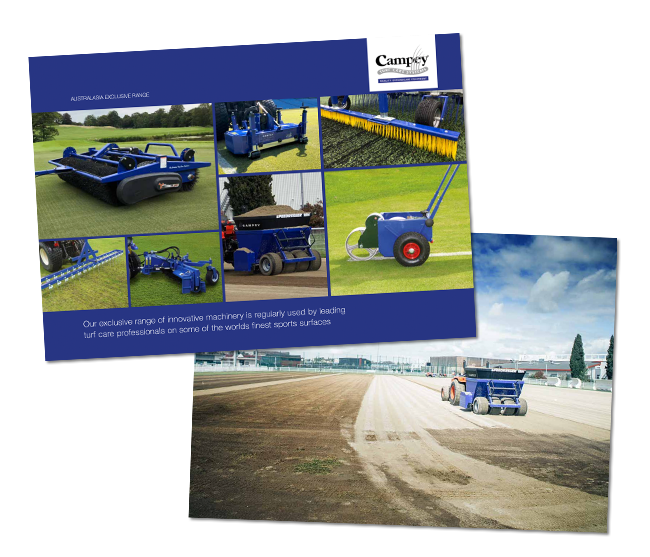 Exclusive Product Brochure
& Latest Newsletter
View and download our latest product brochure which contains detailed information, specifications and photography of our Exclusive Product Range, including Imants, Koro By Imants, Dakota, Campey and several other leading manufacturers. Simply click the link below.
Also, keep up to date with news and the latest innovations from Campey Turf Care in our newsletter. View our latest edition below.
Regional and translated Exclusive Product Brochures.
Staying Ahead of The Game
Staying in touch with the evolving needs of professionals in the turf industry has led to the introduction and development of many innovative machines. By recognising the challenges those in the turf industry face, Richard Campey and his team have worked with manufacturers to introduce visionary techniques and several state of the art machines that have transformed the maintenance regimes of turf professionals across every sport.
Latest News
A selection of the latest news from Campey Turf Care Systems and the turf care industry.
To keep informed please sign up to our newsletter.
Our Industry Partners
We are proud to play a key role within the turf care industry and of our industry partnerships